Transform the most challenging
parts of yourself into allies
Befriending Your Inner Critic
Imagine if that voice inside your head that's always saying "do more" or "do it better" became your biggest cheerleader. This course will show you how.
GET THE COURSE
Life's too short to let the negative voices in your head hold you back from being the woman you're born to be.
Here's what you'll experience as a result of this course:
01
Be kind and compassionate with yourself when you make a mistake.
02
Wake every day to a feeling of inner peace– no more inner wars!
03
Hear voices of encouragement (rather than criticism) when you move towards your dreams
YOU MIGHT BE ASKING
Do I really have to befriend my Inner Critic?
Yes. I know it may seem counter-intuitive.
You may not want to turn towards parts of yourself that have caused you a lot of pain.
But, you likely know that what you resist persists.
This means that the more you try to ignore, fight, fix, or get rid of your Inner Critic, the stronger it gets.
When we do the opposite (safely and gently), everything changes.
HERE'S THE TRUTH
It doesn't have to be this way
Your Inner Critic's job is to keep you safe. It tells you to play small and fly below the radar so you don't embarrass yourself or get hurt. When you take the time to get to know it, over time, it will help you to take bigger risks and to open yourself up to others, and the world. This is how we experience more of what we want out of life.
Your Inner Critic is protecting a young, vulnerable part of you that was wounded through a trauma ("Big T" or "little t") or an attachment injury. When you befriend your Inner Critic, you'll be able to heal that younger part of you, which also holds valuable gifts and qualities that help you feel more like you.
Your Inner Critic is constantly telling you to do more (your taskmaster), that you're not good enough (your underminer), or you should do it better (your perfectionist). What if, instead of all of those negative messages, it told you how awesome you were and helped you achieve your goals? That, my friend, would be life-changing.
GET THE COURSE
"Sara is a true gift. The work with IFS has been a deep, releasing, transformative experience. It makes room for my best self to step forward into the light of day and breathe."
Heidi Rose Robbins, astrologer & poet
Introducing
Befriending Your Inner Critic
Befriending Your Inner Critic is an in-depth, on-demand course that fuses women's yoga, meditation & spirituality and Internal Family Systems (IFS)– a cutting-edge, evidence-based psychotherapeutic model. Learn everything you need to know to start transforming your relationship to the most challenging parts of yourself.
Here's what's included in the program:
IFS inquiry
Enjoy psycho-education, as well as guided IFS inquiries to connect with your four, main Inner Critic parts (yes, we have more than one!).
Meditation
Discover simple ways to feel more confident, connected, and at-home in your own skin.
Women's Yoga
Feel at home in your body. Practice four, guided women's yin and slow flow yoga sequences, suitable for all levels.
Handouts
Learn how to more clearly identify when these parts are active, dialogue with them, and forget a new path forward with them.
HERE'S WHAT YOU'LL LEARN
Everything you need to transform your Critics into Allies
MODULE 1
Overview
Learn the foundations of Internal Family Systems, as well as an overview of the four types of Inner Critics we'll explore in greater depth. Feel sure, clear, and steady before we go deeper together.
MODULE 2
The Perfectionist
Experience a guided meditation, as well as a slow flow sequence. Following that, you'll be led through an inquiry to connect more with your Perfectionist Part. Learn how to befriend and heal this part of you that holds you to such high standards.
MODULE 3
The Inner Tormentor
Learn ways to soften your defensive structure, as well as the Five Hindrances from Buddhism, and how they relate to their four main types of Inner Critics. Practice with a guided meditation, a yin yoga sequence, and an IFS inquiry to learn more about your Inner Tormentor Part. As a result, have more awareness of and compassion for the most challenging aspects of yourself.
MODULE 4
The Task Master
Walk through an overview of the five main areas of focus for this kind of inner healing. Explore the core qualites of your essential Self, the inner healer within you. Last, experience a slow flow yoga practice and a Parts Mapping exercise to connect with your Task Master. Feel more rooted in the relaxed, open essence of who you truly are.
MODULE 5
The Inner Controller
Identify and learn how to soften your "Internal Correction Committee." Then, experience a guided meditation, yin yoga sequence, and IF inquiry to befriend your Inner Controller. Discover how to feel safe being more relaxed, trusting, and flowing with life.
HOW DOES THIS SOUND?
Here's what you'll learn in this course…
What Internal Family Systems (IFS) is and how it can help you experience more peace and wholeness
Ways to gain deeper self-awareness. Understanding the different kinds of parts within us, and how they interact with one another
How to demystify the most challenging parts of yourself. Learn the 4 main types of Inner Critic Parts
Women's Mindfulness Meditation

to cultivate more

mental and emotional clarity and stability
Women's Yin & Flow Flow Sequences

to

soften, open, and feel your body
How to relax with yourself and your life, even when things feel topsy turvy
How to live your life from the deep, wise center within you
Ways to heal challenging parts of yourself
How to soften your defense structures & life more authentically and vulnerably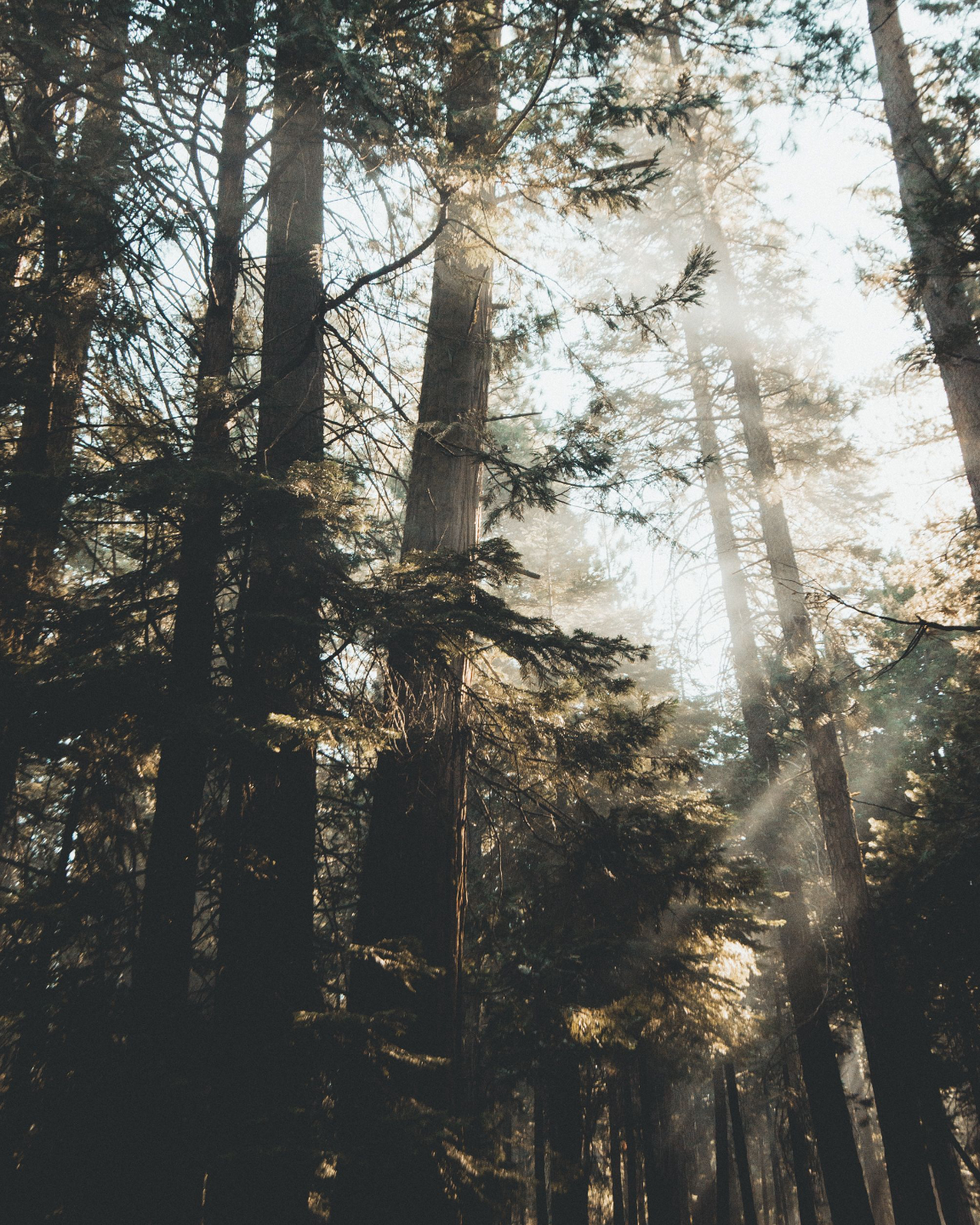 Sara Heisler
"The work I've done with Sara in IFS is the most transformational healing I've experienced thus far. I've tried many forms of therapy before those and had minimal or no results. Truly life-changing!"
Carrie Haynes, LPC
"Doing this work has helped me feel more centered, clear, and connected to myself. As a result, I have been moving forward with increased confidence and ease."
READY TO TRANSFORM YOUR INNER ENEMIES INTO ALLIES?
It's true: the most challenging parts of us are guarding the most precious treasures.
This course helps lead you to them.
About your guide
Meet Sara Avant Stover
Sara Avant Stover is an author (The Way of the Happy Woman, The Book of SHE & a forthcoming book by Sounds True in May 2024), a pioneering teacher of women's spirituality, and Certified Internal Family Systems (IFS) practitioner.
After a cancer scare upon graduating Phi Beta Kappa and summa cum laude from Columbia University's all-women's Barnard College, Sara moved to Chiang Mai, Thailand– where she lived and worked for a decade and went on to become a leading yoga instructor in Southeast Asia.
Sara now leads retreats and workshops both internationally and online– including at centers like 1440 Multiversity, Kripalu, and Drala Mountain Center. For the past two decades, her work has uplifted the lives of tens of thousands of women worldwide. She has been featured in Yoga Journal, the Huffington Post, Newsweek, and Natural Health, and on ABC, NBC, and CBS and she lives in Boulder, CO.
This is for you if you:
Feel hijacked by certain thoughts, feelings, beliefs, or behaviors at times
Know that taking some time each day to connect with your inner landscape helps you to live more skillfully
Want to know– and befriend– yourself more deeply
Are a woman on a healing or spiritual journey
Are a coach, therapist, or healing professional
Like the idea of bringing together women's yoga, meditation & psycho-spiritual healing and inquiry
Want to feel more at home in your own skin
Already know about IFS, or are interested in learning more
This is not for you if you:
Need a lot of personalized hand-holding
Are expecting a long, life course with hours and hours of lessons and exercises
Prefer to do a live course
Say you're too busy to spend several hours with this course
Don't believe change is possible for yourself
Want to stay at war with your Inner Critic
Emily O'Neal
"I've noticed a decrease in anxiety, depression, and even physical pain."
Bethany O'Connor
"IFS with Sara was a truly life-changing experience. She helped me recognize the parts of myself that were hurting, and I finally feel like I got to the root of my anxiety and people-pleasing habits. Thanks to Sara, I feel much lighter, more confident, and more self-compassioante."
Ready to end your inner wars?
What could be possible for you if your biggest inner enemies became your greatest allies? It's time to take the energy from all that inner conflict and redirect it towards your dreams.
GET THE COURSE FOR ONLY $97
Frequently Asked Questions
What if I'm busy and short on time?
What if I don't have much yoga or meditation experience?
How is this course delivered?
What is IFS and will this work for me?
What if I don't learn anything new?
I've got another question.
How do I know this will work for me?
READY TO HEAL YOUR INNER CRITICS?
I look forward to sharing this powerful, life-changing path with you! This has transformed my life and those of so many women I work with.
Now it's your turn.